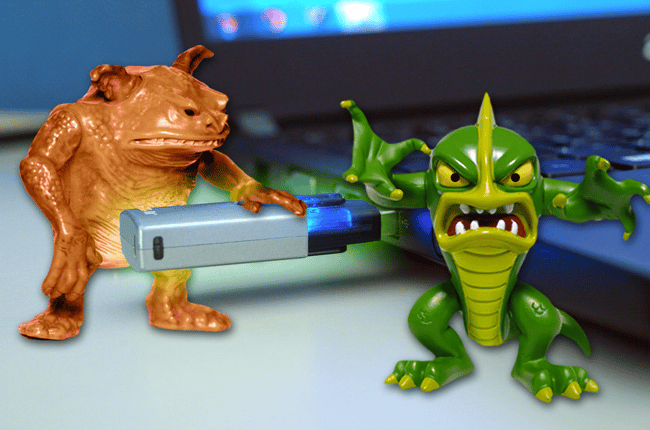 On 24 August 2018 Schneider Electric issued a security notification alerting users that the Communications and Battery Monitoring devices for their Conext Solar Energy Monitoring Systems were shipped with malware-infected USB drives.
First of all, kudos to Schneider Electric for alerting their customers and providing information on how to remedy the situation. According to Schneider, the infected files would not affect the devices themselves. Schneider also noted that the particular malware was easy to detect and remove by common virus scanning programs.
Provided that all of Schneider's customers read these alerts, this should remain a minor security incident. Unfortunately, this is a big assumption. Due to the complexities of modern distribution channels, I'm pretty certain no one in the world knows if the Schneider notice is getting to the people who actually use the Conext product. It could be getting stuck on some purchasing manager's desk, never to be forwarded to the technicians in the field. Or it could be languishing in the inbox of an engineering firm that is no longer working at the location where the Conext product is deployed. If ZDNet and CyberScoop had not reported on the story, it may have stayed off everyone's radar. Clearly, both vendors and asset owners need better ways of sharing urgent security information.
The Conext Battery Monitor
Source: Schneider Electric
But what is especially interesting is that the thumb drives were not infected at Schneider's facilities. They were infected via a third-party supplier during the manufacturing process. Like ALL major ICS vendors, the supply chain for Schneider hardware, software (and even the media upon which it is shipped) is exposed to many hands.
This situation highlights an alarming reality in the ICS world. Just because a digital file comes from a trusted vendor doesn't mean you can trust all the other companies that touched that file.
Who knows which "third-party supplier's facility" was involved in contaminating those USB drives?? Was it the USB manufacturer… or a duplication company… or even a graphics company who added some branding? Schneider Electric no doubt will be re-thinking that relationship, but the fact remains that they have to work with 3rd parties to get their products to market.
The worrisome question is, what other ICS vendors use that same third-party supplier? How widespread is the infection? It seems unlikely that Schneider Electric is this supplier's only customer. Naming and shaming the supplier may be fraught with legal consequences (or perhaps they are still tracking down the specific vendor) so Schneider has remained silent for now on the source of the malware. That means all the other vendors out there and their customers may be exposed as well. Or not. We don't know - and that is a problem.
One hopes that if other vendors have detected issues with their USB drives, they will follow Schneider Electric's lead and issue prompt alerts. Some vendors are better than others at transparency and there will likely be some who choose to lay low instead to avoid bad publicity. It is a pity because vendors like Schneider are as much a victim in this scenario as the end users.
This is one of the reasons aDolus is developing a platform for ICS asset owners and vendors that offers an ecosystem of trust where they can verify software of, let's call it "complicated origin" and ensure it hasn't been tampered with BEFORE they install it. We're also looking at ways vendors can get early warnings about security issues occurring at their client's sites and not have to wait until hundreds or thousands of facilities have been infected.
Interested in learning more about protecting yourself from compromised software? Let us know if you are an end user interested in validating ICS software or an ICS vendor interested in protecting your distribution mechanisms to ensure they are clean.