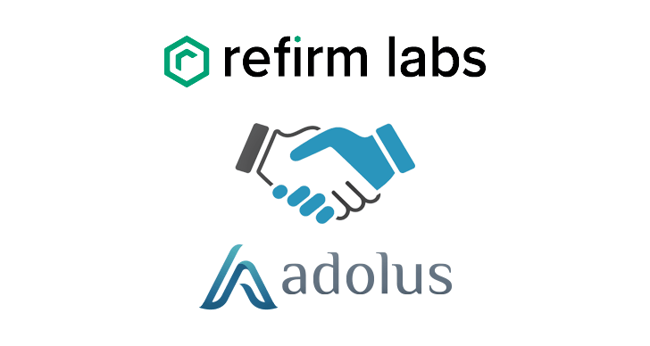 aDolus Technology Inc., a global authority on software intelligence for critical infrastructure, and ReFirm Labs, a provider of the industry's first proactive IoT and firmware security solutions, today announced an integration partnership to improve the security and integrity of firmware for IoT devices in critical industries.
Data from ReFirm Labs' Centrifuge has been added to aDolus' FACT™ platform and the combined solution provides better insights into the security of the firmware package before it is deployed onto critical equipment. Together, ReFirm Labs and aDolus provide key compliance tools for meeting emerging IoT standards and regulations across multiple industries. For example, in the power industry NERC CIP-013 will regulate supply chain security.
FACT provides an authoritative source of truth about the authenticity of firmware to help ICS operators validate firmware before installing it on mission-critical equipment. FACT aggregates information about firmware (as well as software) from a myriad of sources, and distills it down to a simple-to-use "FACT Score" to describe a file's trustworthiness.
Centrifuge is a cloud-based, highly scalable platform that vets, validates, and continuously monitors firmware security to protect against the latest cyber threats, and provides automated compliance reporting. Centrifuge increases productivity for security teams while at the same time, reduces the number of breaches on IoT devices.
The integrated solution is already in use by a large IoT device manufacturer in the energy sector. That company is using the integrated telemetry to ensure the integrity and authenticity of its firmware and to attain a first-level security assessment.
Full details of the partnership between aDolus and Refirm Labs are available in the companies' joint press release.
About aDolus Inc.
aDolus provides an ecosystem called FACT (Framework for Analysis and Coordinated Trust) for brokering information about IoT and Industrial IoT software. FACT helps facilities determine if updates are safe to install on mission-critical devices. FACT aggregates information from vendors, asset owners, system integrators, consultants, and security researchers, and applies decades of security expertise to build a "FACT score" of trustworthiness. Much like a FICO credit score, FACT makes it quick and easy to make installation decisions, enforce policies, and ensure governance of security processes via an audit trail. Visit us at http://www.adolus.com or for access to the free version of FACT platform, visit https://adol.us/quickscan.
About ReFirm Labs
ReFirm Labs provides the industry's first IoT and firmware security solutions that proactively vet, validate and continuously monitor IoT devices from hidden threats. Its flagship product, Centrifuge Platform®, detects and reports potential zero-day vulnerabilities, hidden crypto keys, backdoor passwords and known vulnerabilities in IoT devices without needing access to source code. ReFirm Labs' technology has been proven to provide the insight and intelligence needed for users to proactively defend connected devices and maintain compliance and the integrity of supply chain security. Founded by a team of former NSA offensive cyber operators, ReFirm Labs is trusted by government agencies and Fortune 500 companies that operate in a wide variety of industries, including: telecommunications, cloud infrastructure and data centers, automotive, health care, utilities, and manufacturing. For more information, visit https://www.refirmlabs.com or follow on Twitter @ReFirmLabs.